Basic soap recipe sounds so boring, but this is my "go to" recipe. I really like this recipe because it is simple, and it has always worked out great. It makes a wonderfully hard bar that lasts a very long time, and I can add whatever kinds of lovely extras to it like essential oils, or oats.
Please use Vegetable shortning or even tallow, I for one not a fan!
They have so many tips and ideas to help you out!
It's good lye, though I laugh at the idea of "food grade" lye, don't go putting it near your skin! I've had a few mishaps with lye having rocks where I had to sift it, or even had my lye water turn neon blue from some crazy chemical they added. So don't buy them out on your first visit. Find a brand that works.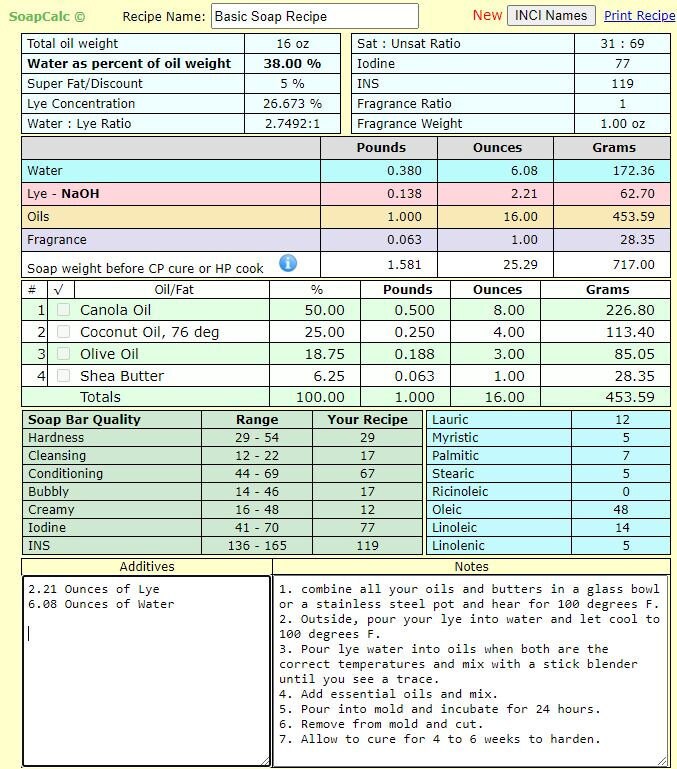 Here is the ones we made using chocolate Essential oil!!